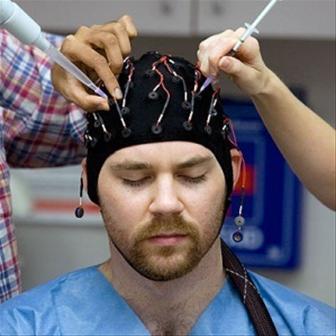 Just as there are many different kinds of seizures, there are many different kinds of epilepsy.
People with absence epilepsy have repeated absence seizures that cause momentary lapses of consciousness. These seizures almost always begin in childhood or adolescence, and they tend to run in families, suggesting that they may be at least partially due to a defective gene or genes.
Temporal lobe epilepsy, or TLE, is the most common epilepsy syndrome with focal  or partial seizures. These seizures are often associated with auras. TLE often begins in childhood.
Neocortical epilepsy is characterized by seizures that originate from the brain's cortex, or outer layer.  They may include strange sensations, visual hallucinations, emotional changes, muscle spasms, convulsions, and a variety of other symptoms, depending on where in the brain the seizures originate.
Children with Lennox-Gastaut syndrome have severe epilepsy with several different types of seizures, including atonic seizures, which cause sudden falls and are also called drop attacks. This severe form of epilepsy can be very difficult to treat effectively.
Rasmussen's encephalitis is a progressive type of epilepsy in which half of the brain shows continual inflammation. It sometimes is treated with a radical surgical procedure called hemispherectomy .
Benign epilepsy syndromes  include benign infantile encephalopathy and benign neonatal convulsions that are easily treated, do not seem to impair cognitive functions or development, and usually stop spontaneously are often described as benign.
Other syndromes, such as early myoclonic encephalopathy, include neurological and developmental problems. However, these problems may be caused by underlying neurodegenerative processes rather than by the seizures.
Several types of epilepsy begin in infancy. The most common type of infantile epilepsy is infantile spasms, clusters of seizures that usually begin before the age of 6 months. During these seizures the infant may bend and cry out.