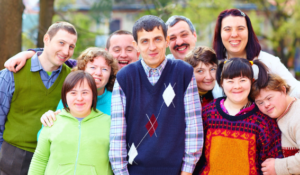 We offer consultation and completion of the CCL License Application and Regional Center Program Design.
Steps to Opening An Adult Residential Care Facility for clients ages 18-59
Step
Description
ICTP ARF Course
 Attend the 35-hour Initial Certification Training Progam.
Schedule and sit for the free state test within 60 days of completing the 35 Hour ICTP training program. You may take the test up to three times within 60 days. There are 50 questions. You can miss 12 and still pass.
Receive Admin Certificate
After you pass the  test  complete fingerprint clearance and send $100.00 within 30 days to the state to receive your Admin Certificate
Legal Zoom
Decide what type of business entity you will be. Most people who operate residential care homes form a Corporation. As a corporation, you are protecting your personal assets in case you are sued. Common civil lawsuits are for falls in the shower and medication errors. Many people use Legal Zoom to form their corporation.
License Application
Begin the process of getting your property licensed. To submit a license application you will need property and certified administrator. More info. You cannot be within 300 feet of another Community Care Facility. Check your property here.
Centralized Application Bureau and Fee.
Submit the correct fee with your license application to the Centralized Application Bureau.
3x Operating Expense
You must show three times your operating expenses in the bank. Licensing is now asking for three months bank statements.
Component I
Register for the Component 1 Online Orientation.
Component II
Component II is an interview at the CCL office to interview you and review your application
Corrections
Licensing will inform you of corrections to your application. Make the corrections. All applications will have corrections. If there are no corrections how do we know that anyone reviewed it.
Component III
Component III is when the Licensed Program Analyst inspects your facility. License issued.

Regional Center Requirements
Obtain a contract to provide services to Regional Center clients who are developmentally disabled. There are 21 Regional Centers in California. Each one has a Regional Center you wish to work with regarding their specific requirements.
Regional Center Levels
Decide what level facility you wish to work with. Levels refer to facilities, not clients. The higher the level the higher the facility rate.
Experience Requirement
Regional Center requires six, nine, or 12 months experience providing direct service to clients who are developmentally disabled. Each Regional Center interprets the experience requirement for prospective vendors. Experience has a medical professional such as a psychologist, LVN, RN, or MD is not usually considered. Most Regional Centers require direct service working in an Adult Residential Facility as an Administrator or DSP Staff. Many regional centers require pay stubs to verify experience. To find out more contact your Regional Center.
Letter of Intent
Prepare a letter of intent for Regional Center outlining your goals and documenting your experience
Program Design
Regional Center requires a program design based on the principles of normalization. Each Regional Center has different guidelines for what is required in their program design. Submit design.
DSP Training
Regional Center requires that administrators and staff complete DSP training 1 and 2. DSP Training One must be completed after the first year of employment and DSP Training 2 must be completed by the second year of employment. Some Regional Centers require you to complete the DSP Training earlier. Check what the requirements of your Regional Center are.

To enroll in DSP training you will need a Facility Number. We do not provide facility numbers to individuals seeking to enroll in DSP Training. Contact your Regional Center regarding enrollment issues.
How Long Does This Take?
The entire process to just obtain your Facility License takes between 4 and 12 months depending on your application. The Regional Center process is similar in terms of time.
You can begin the Regional Center vendorization whenever you wish. Even before you take the Initial Administrator Training. Each Regional Center is different and may or may not require you to be a certified administrator and have a facility license when you start.

Key Aspects of the Facility License:
Corporation LLC
Most people who open up a residential care business form a corporation.  A corporation protects your personal assets if your business is sued. Many people use Legal Zoom to form their corporation or LLC. The advantage of an LLC if you do not need a board or more than one officer.

HIV AIDS TB Course
Proof of 4 Hour HIV AID TB Course for the administrator.Fist AID Certificate (cannot be an online course)
For licensee and each and all  staff
Control of Property ( lease or title)

Component I Orientation Certificate
Online ARF Orientation 
License Application LIC 200
Applicant Information LIC 215
Administrative Organization LIC 309
Financial Information Release and Verification LIC 404
Emergency Disaster Plan  LIC 610D
Personnel Report LIC 500    
Supplemental Financial Information LIC401a
Balance Sheet LIC 403a

The following forms must be completed by the licensee and each staff.
Health Screening Report Facility Personnel (LIC 503)
Criminal Record Statement LIC 508
Personnel Record LIC 501

IC 999 Sketch of House
View Sample Sketch
Drawing of inside house and lot.  Must easily identify the Electric Panel, Gas Shut Off and Water Shut OFF. Also, specify the resident and staff rooms and how many clients in each room.  Also, which room will be for non-ambulatory/ambulatory. Specify, exits, windows, living and dining room, kitchen, bathrooms, garage, driveway, gates, fence, walkways, storage garage cans and outside the area.  Dimensions must be specified for each room along with the front, side, and backyard.
Name of Your Facility
Note:  The name of your business can be different from the name of your facility.  A good idea is to name your facility in a way that identifies the location. For example Sepulveda House North. Religious names may be heartfelt and meaningful to you but maybe a turn off to family and others considering placement.