The anticonvulsant properties of marijuana may be the oldest of its known medical benefits. Marijuana was used as a medicine for epilepsy by ancient societies in China, Africa, India, Greece and Rome. Written testimonies of its usefulness, such as the one by appeared in Western scientific journals in the 19th century.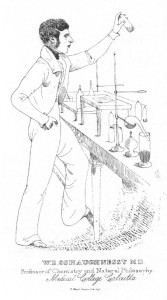 Dr. O'Shaughnessy's classic account of the uses of marijuana in India was published by the Ohio Medical Society in 1860.
Dr  O'Shaughnessy  made significant contributions to pharmacology, chemistry, drug clinical trials, science education, and underwater engineering.  Learn more about the history of the medical marijuana movement  here.
Medical Marijuana Today
Much of the research in the 20th century on use of marijuana  for medical purposes comes from Professor Raphael Mechoulam  in Israel.    Currently there is an explosion of interest in the  use of medical marijauana for treatment of not only epilepsy but a range of disorders such as Alzheimer's, Pakinsons Disease and cancer.   There are many anecdotal reports  of dramatic success in the  treatment of seizures.   Research findings are mixed and suggest that marijuana is most  effective in treating generalized seizures.   learn more
The Epilepsy Foundation strongly supports the use of medical marijuana for the treatment of seizures and has issued the following statement:
The Epilepsy Foundation supports the rights of patients and families living with seizures and epilepsy to access physician directed care, including medical marijuana.
The Epilepsy Foundation calls for an end to Drug Enforcement Administration (DEA) restrictions that limit clinical trials and research into medical marijuana for epilepsy.
The Epilepsy Foundation believes that an end to seizures should not be determined by one's zip code.
The fascinating  story behind how non psychoactive marijuana  was developed for treatment in the United States  is told by Josh Stanley  in a Ted Talk.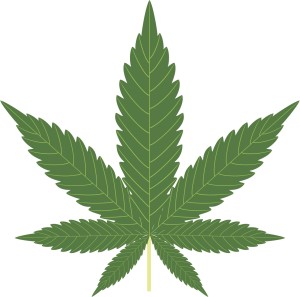 Charlotte's Web Medical Hemp Act of 2014
Huffington Post
7/28/14
The legislation, called the "Charlotte's Web Medical Hemp Act of 2014," would exclude "therapeutic hemp" and "cannabidiol," or CBD, a non-psychoactive compound in marijuana used for medical purposes, from the definition of marijuana in the Controlled Substances Act. Marijuana, including therapeutic hemp and CBD, is illegal under current federal law.
The bill takes its name from 7-year-old Charlotte Figi, a Colorado girl with a rare form of epilepsy called Dravet syndrome. Her parents are successfully treating her debilitating seizures with a strain of high-CBD, low-THC medical cannabis called "Charlotte's Web." Traditional pharmaceuticals failed to help.
Figi said the Realm of Caring has about 9,000 patients on its waiting list for epilepsy treatment with Charlotte's Web. "It's so painful to see people waiting and dying," she said. "My friends — the Conte family — just lost their daughter in New York. They fought for New York's medical marijuana law and she's probably the reason that bill passed, and then they lost their daughter while on the waiting list. And there's many more that are dying every week."
Anna Conte, 9, who suffered from seizures, died last week due to complications from her disorder. New York lawmakers passed a medical marijuana bill last month, but it won't take effect for a year and a half.  Since its passage, two other children with seizure disorders similar to Conte's have also died.