Get Started
This course is currently closed
Hours: 4 Approvals: ARF, RCFE, GH, STRTP
This course satisfies Title 22 Regulation 85064 that requires Adult Residential Care Administrators to complete a 4-hour course in HIV/AIDS TB within 6 months of becoming an administrator and subsequently every two years.
Quizzes
Following each lesson, there is a quiz.  You must achieve a score of 70% to move on to the next lesson. The use of quizzes satisfies the CCL regulation that online courses be interactive.
Forced Timer
All lessons are on a forced timer. A forced timer means that the user cannot move forward and click complete until the timer has completed. For example, a lesson may be on a forced timer for 5 minutes.  You must wait until 5 minutes have passed before marking the lesson complete.  If you mark complete prior to the time allotted the timer will begin again.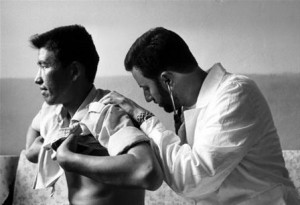 This fascinating look at HIV AIDS and TB begins in Africa where AIDS jumped from apes to humans. Students will learn how both HIV and TB are transmitted, along with current treatments. The course also describes how the stigma of HIV can impact treatment. The course covers the different impact of HIV on women and African Americans along with people who have intellectual disability and mental illness. Knowledge of both HIV and TB are critical to administrators of all Community Care Facilities. At the conclusion of the course the student will acquire knowledge of:
Basic HIV Biology
The Course of the Disease
(AIDS)Transmission
Social Stigma
Testing/Treatment (Medications)

Differing Impact on Populations
Women
Intellectual Disability
Mentally Ill
African Americans
Older People
Gay and Bisexual Males

Tuberculosis
Transmission
Precautions
Testing
Treatment