Regulating Rights for the Intellectual & Developmentally Disabled
28.40 minutes

Prevention and Problem-Solving Rights "Issues"
Staff must always be on the alert for possible "issues," or violations of individual rights. Issues may occur between:
Individuals where one person's rights infringe on another's
Individuals and staff
Individuals and conservators
Individuals and family members
All issues are not necessarily rights issues, but they may be thought of as violations by the individual. The staff must:
Carefully evaluate each situation, talk to the individuals involved, think about what you have observed.
Talk to other staff to find out what they have seen and heard.
Talk to your administrator. You may also want to talk to the service coordinator for the individual.
Our Fight for Disability Rights and Why We're Not Done Yet
21.15 minutes

There are actions that staff can and must take to prevent rights violations:
When an individual moves to a home, he or she must be given understandable information about his or her rights.
A copy of the Lanterman Act rights must be posted in an area where everyone can see it.
Individuals must also be informed of both internal and external grievance and complaint procedures and be provided with names and phone numbers of advocacy agencies and the Consumer Rights Advocate.
Community Care Licensing requires agreed-upon house rules that reflect the concerns and preferences of the individual living in the home. The purpose of house rules is to create an environment where people can live together in harmony and not infringe on each other's rights. Everyone—staff and individuals living in the home—should know what the house rules are and have a written copy.

It is a good idea to have regular meetings that include both staff and individuals living in the home, during which individuals discuss and resolve issues, make decisions regarding household issues (for example, recreational activities, group outings, menus, and changes in house rules), and discuss rights.
Staff must be knowledgeable of individual rights, house rules, and both internal and external consumer grievance and complaint procedures, and be prepared to support individuals in following these procedures. Regional centers have videos, posters, and other materials that may be helpful. Ultimately, you will have to decide if you believe a rights violation has occurred.
ISPs and Rights
An individual service plan (ISP) outlines a person's dreams, goals and objectives. It also tells how these dreams, goals and objectives will be monitored. The ISPs are used as a guidepost to help a person achieve what a person wants in his or her life.
Providers must not prepare or deliver any service for any individual without a services plan that is tailored specifically to the needs and expressed preferences of the individual receiving services and, in the case of a minor, the minor and the minor's parent or guardian. Services provided in response to emergencies or crises shall be part of the services plan and thereafter documented in the individual's service plan.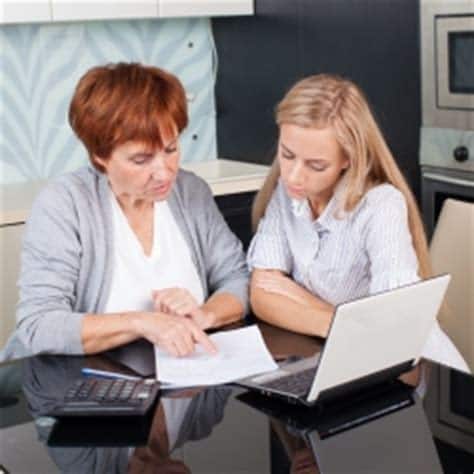 Each individual has a right to services that they receive. These services should:
• Respond to the needs and preferences of the person, and
• Be person-centered.
"Person centered" means focusing on the needs and preferences of the individual, empowering and supporting the individual in defining the direction for his or her life, and promoting self-determination and community involvement.
If any rights of the individual are restricted in any way it must be a part of the Individual Service Plan.
Advocacy Groups
There are a number of advocacy groups across the nation that provide assistance and information to people with disabilities in a variety of settings: mental health facilities, residential programs, community placements, and nursing homes. Issues addressed by advocacy groups can include, but are not limited to: help with admission and discharge from hospitalization, adequate treatment, refusal of unwanted services and confidentiality of records.
What is The Protection and Advocacy System?
2.19 minutes
Locating and Using Advocacy
A key role of the staff is to assist individuals and their families to locate and use advocacy services to ensure that their service needs are being met, that services are of good quality, and that rights are being respected. The Lanterman Act provides for advocacy services for persons with intellectual/developmental disabilities through the following agencies:
• State Council on Developmental Disabilities and Developmental Disabilities Area Boards: In California, Area Boards provide individual advocacy. A DSP may contact them to obtain information on behalf of an individual or information to assist the individual to advocate for him or herself.
• Disability Rights California (DRC): DRC is responsible for protecting the rights of individuals. Services include legal counseling and representation for individuals. DRC has Consumer Rights Advocates specially assigned to provide individual advocacy services.
In California, another resource for self-advocacy is People First of California, Inc. People First has chapters throughout California and publishes a newsletter with information about self-advocacy, People First Star. People First chapters help individuals learn about their rights and how to speak up for themselves.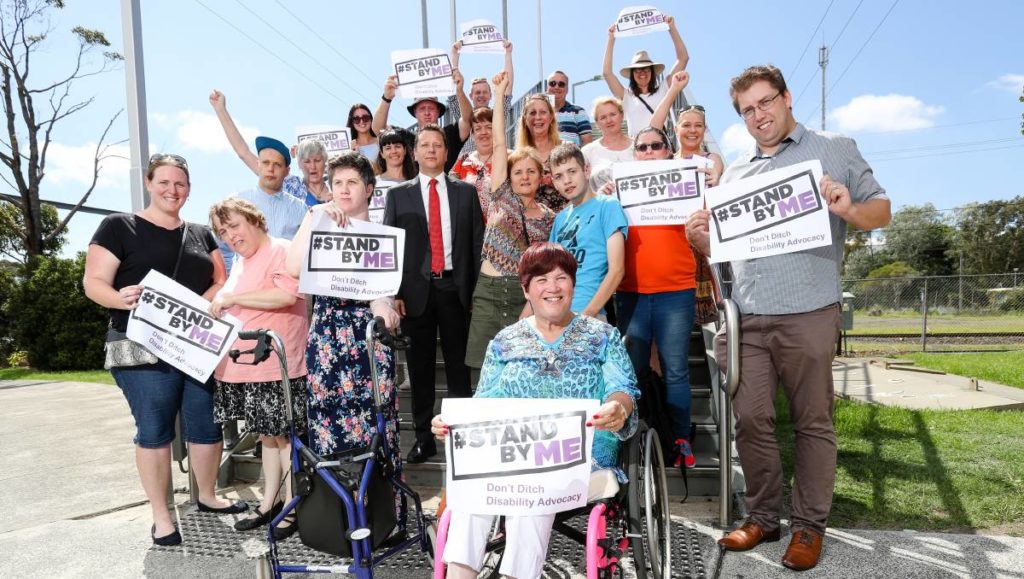 Advocacy is:
Helping individuals help themselves
Building self-confidence
Supporting independence
Telling individuals their rights
Telling individuals their options
Providing assistance and training
Helping locate services
Asking individuals what they want
Treating adults like adults
Advocacy is not:
Taking over an individual's life
Making an individual dependent
Doing everything for an individual
Withholding information about an individual's rights
Making decisions for individuals
Controlling individuals
Making adults feel like children
Limiting options
Knowing what is best because you are a professional
Ignoring choices
Resident Council
One way of protecting individual rights is through the Resident Council. Resident Council members listen to what individuals have to say and they work towards changing/correcting issues that the council has identified as needing change. They can empower people by giving them a voice.
Ways to strengthen a Resident Council:
• Where possible, implement their requests or make their requested changes.
• Write about them in your newsletter.
• Have a member of your resident council on your board of directors.
• Print business cards.
Self Advocacy and Civil Rights with Rachel Mueller
3.19 minutes
Self-Advocacy
Self-Advocacy is the civil rights movement of individuals and organizations to empower people with developmental and other disabilities to speak for themselves, make their own decisions, and stand up for their rights.
Basic beliefs and goals of self-advocacy include:
• People with disabilities should be treated as equals.
• People should be given the same decisions, choices, rights, responsibilities, and chances to speak up and empower themselves.
• People should be able to make new friendships and renew old friendships just like everyone else.
• People should be able to learn from their mistakes like everyone else.
Self-Advocacy for People with Developmental Disabilities: Live the Life You Dream of Living
2 minutes
Human Rights Committee (HRC)
Each facility is required to have a Human Rights Committee. The HRC reviews policies, programs and practices, and advises organizational staff and management about the protection of rights. The HRC members are responsible for protecting the rights of the individuals whom the agency/facility supports. The HRC may include a group of individuals with a diversity of backgrounds and a broad range of experiences– both from within and outside of the agency/facility. They should not be the same people who are on the Behavior Management Committee (BMC).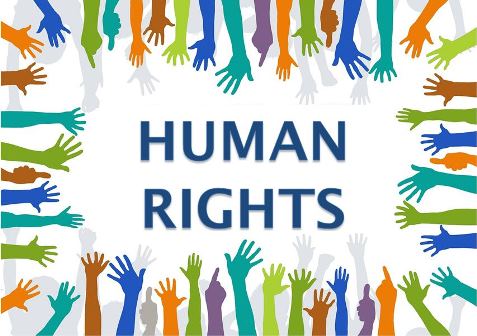 Behavior Management Committee (BMC)
The BMC serves important functions within your agency. A BMC is composed of individuals with technical expertise, usually in the behavioral sciences, who can evaluate the merits of proposed programs. Others who serve on this committee are the staff who know the individual the best and may include self-advocates, professional staff, and board members. The committee has responsibility for reviewing behavior plans. These plans must then be reviewed by the HRC to ensure that the behavior management plan does not unduly restrict an individual's rights. Plans that do not receive approval from the BMC should not go to the HRC.
Promoting Rights — Questions for your agency to ask:
• Is training about rights provided to staff?
• What services and supports assist people to exercise the rights that are important to them?
• Is access to legal advice and personal advocates supported?
• How are rights issues monitored and addressed?
Rights training should be provided to persons served and should be communicated to them in a way that is meaningful.
A good practice is to include rights information in a consumer handbook or present it through audio, video, pictures, and other formats.
If appropriate to the persons served, it may be presented in more than one language.
Communication of rights issues should take place at every opportunity, but at least documented annually. Training includes both staff and people receiving services working together to understand rights. Rights information can be shared during individual service planning meetings, residents council meetings, etc.
However, any discussion about rights needs to include the discussion of responsibilities that accompany those rights. Responsibilities are sometimes formally expressed and taught. However, many times this teaching is done in an informal way.
Staff should always be looking for ways that people can make choices throughout their daily lives. Many opportunities for exercising choice are available every day: choices about clothing, activities and behavior.
Sources
"The California Developmental Disabilities Service System." Student Resource Guide: Year 1, Session 2, 2019. State of California Department of Developmental Services.
"Our Fight for Disability Rights and Why We're Not Done Yet | Judith Heumann | TEDxMidAtlantic." YouTube, uploaded by TEDx Talks, 10 Jan. 2017, www.youtube.com/watch?v=ABFpTRlJUuc.
"Regulating Rights for the Intellectual & Developmentally Disabled – Stanford Legal on Sirius XM." YouTube, uploaded by stanfordlawschool, 11 Jul. 2019, www.youtube.com/watch?v=Sh1PjReLQyE.
"Residential Director Core Training, Module 2: Human Rights." Illinois Department of Human Services, 1 Feb. 2011.
"Self Advocacy and Civil Rights with Rachel Mueller." YouTube, uploaded by aucdnetwork, 20 Jan. 2020, www.youtube.com/watch?v=yVkVTes4U30.
"Self-Advocacy for People with Developmental Disabilities: Live the Life You Dream of Living." YouTube, uploaded by California DD Council, 15 May 2018, www.youtube.com/watch?v=MXxwX_krVNo.
"What is The Protection and Advocacy System?" YouTube, uploaded by Rooted In Rights, 14 Aug. 2017, www.youtube.com/watch?v=m3vYxSe3s4M.