Get Started
This course is currently closed
Hours: 5 Approvals: ARF, RCFE
This course is not approved for GH or STRTP.
Forced Timer
All lessons are on a forced timer. A forced timer means that the user cannot move forward and click complete until the timer has completed. For example, a lesson may be on a forced timer for 5 minutes.  You must wait until 5 minutes have passed before marking the lesson complete.  If you mark complete prior to the time allotted the timer will begin again.
This course meets 5 of the 8 hour RCFE requirement for Dementia.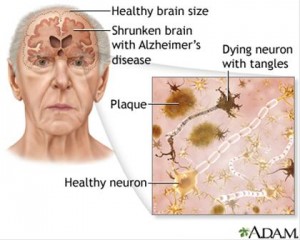 Alzheimer's is one type of dementia that destroys memory and personality and ultimately leads to death. While there are many types of dementia, Alzheimer's is the most prevalent and makes up the vast majority of cases of dementia.  This course will focus largely on Alzheimer's and how it ravages the personality and ultimately leads to death.
The story begins with the discovery of Alzheimer's disease with Alois Alzheimer in 1901 and concludes with how music and storytelling help victims reclaim their identity and self-worth.
Generous use of video enables the student to see first hand how researchers at the Easton Center for Disease and Research at UCLA are attacking the disease. The student will learn how to implement an activity program, the importance of empathy, and the basics of how to intervene with clients who display delusions, agitation, hallucinations, and aggression.